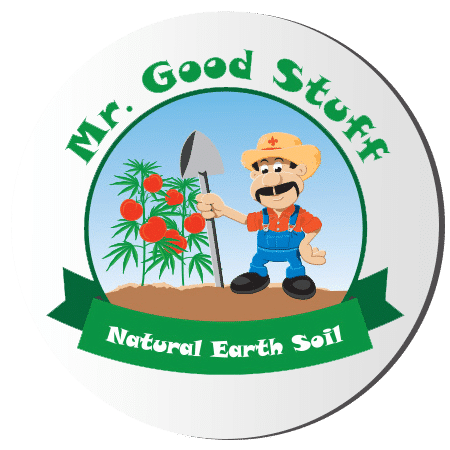 Soil & Bark Delivery
Direct-To-Garden
Experience the Best Growing Soil
Mr. Goodstuff Soil helps your plants, vegetables, gardens or anything that grows become healthier and happier with our proprietary blend of nutrient-dense ingredients.
Before planting, loosen existing garden soil with a spade or shovel, mixing in a large handful of Mr. Good Stuff compost. Water thoroughly and allow soil to settle. Gently remove the new plant from its container and loosen the root ball. Dig a hole in the newly prepared soil twice as big as the root ball. Fill in around the plant with Mr. Good Stuff soil and tapping lightly as you go to remove any air pockets. Water thoroughly. Sit back and watch your garden grow!
For our safety against the coronavirus, the Mr. Good Stuff Grow Class has been postponed. AFTER June 1st, class registers can get their goody bags from one of
Please DO NOT show up to get your goody bag before June 1st, as we are practicing social distancing.
We're going to reschedule the class so stay tuned by signing up for our email list & listening to 98 Rock.
Thank you for your understanding.
Mr. Good Stuff growing soil is made with the purest ingredients & is kept in optimal storage conditions
If you need a larger amount of soil delivered or want to chat with our sales team, reach out to us directly below!