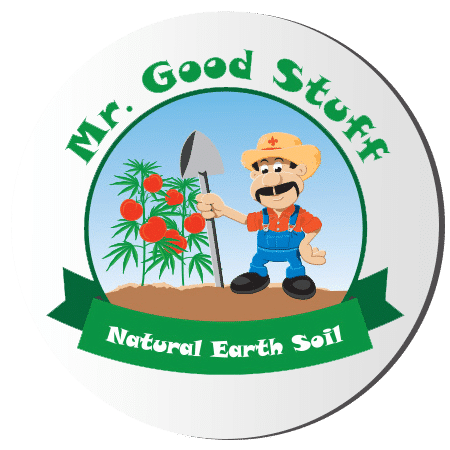 GROWING SOIL THAT WILL INCREASE YOUR YIELD. END OF STORY.
Mr. Good Stuff Soil is a selection of high quality organic ingredients designed to give growers the biggest & best yield that they have ever achieved.
Literally a HUGE difference! My plants are healthy and they are bigger than ever.
Our goal is to promote healthy common sense usable tips on how to grow plants that are put into pots, planters & the ground. The grow class hosted on April 4th, 2020 will give 98 rock listeners a chance to learn about growing their own plants and how to utilize Mr. Goodstuff soil. They will receive a "Good Stuff Goody Bag" with their ticket and a chance to win a Golden Bucket!
The grow class will educate listeners with hands-on instructions about growing their own plants. They will receive advice and instructions from industry professionals, plus it will be a great activity for you and your partner!
What do you get with your class ticket?
Informational pamphlet with instructions on how to grow at home
(1) 1.5 cu/ft of Good stuff Soil
(1) Mr. Goodstuff sticker
(1) Mr. Goodstuff T-Shirt
(1) raffle entry for the chance to win a golden bucket.
Seeds for flowers and vegetables
Experience the Best Growing Soil
Mr. Goodstuff Soil helps your plants, vegetables, gardens or anything that grows become healthier and happier with our proprietary blend of nutrient-dense ingredients.
Before planting, loosen existing garden soil with a spade or shovel, mixing in a large handful of Mr. Good Stuff compost. Water thoroughly and allow soil to settle. Gently remove the new plant from its container and loosen the root ball. Dig a hole in the newly prepared soil twice as big as the root ball. Fill in around the plant with Mr. Good Stuff soil and tapping lightly as you go to remove any air pockets. Water thoroughly. Sit back and watch your garden grow!
Mr. Goodstuff growing soil is made with the most pure ingredients & is kept in optimal storage conditions
If you need a larger amount of soil delivered or want to chat to our sales team, reach out to us directly below!